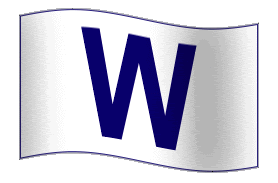 I'm wondering if Lou was just posturing this winter about moving Soriano down in the lineup.
Was the skipper's intention all along to play a simple little mind game with Sori, merely planting a small reminder in Alfonso's brain that they're other options for the Cubs at leadoff?
Six weeks of Spring Training and we can count on one hand how many games Sori didn't bat out of the No.1 hole. And if Lou truly wanted to test Soriano elsewhere in the order wouldn't we have seen more of that in Arizona?