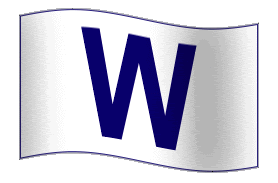 It's all about Soriano's healthy legs, his wheels appearing to be fully healthy for the first time since signing with the Cubs. He's now nailed three clutch home runs this season, two of which were game winners.
Healthy legs = healthy swing.
Sori goes down flailing in three of his first four at-bats, it looks as if his hot streak is all but over…fifth at-bat, BANG!, game-winning home run.
Without a red-hot Soriano the Cubs are sub-.500 in the standings.