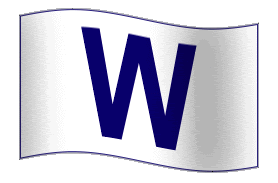 No question Sunday's game is the biggest win of the season for Chicago. Cubs avoid the sweep against its bitter rival, produce some much needed clutch hitting and maintain a record above .500.
Plus, winning on get-away-day is always a shot in the arm. And let's face it, the Cubs needed some breaks before heading to Arizona where they are (10-25) since the '99 season.
Kosuke Fukudome provided the offensive breaks Sunday. Just remember that six weeks ago Kosuke's hitting was still a major concern. Now, he's the centerpiece to a make shift lineup.
We heard all offseason how much extra conditioning Kosuke was doing to better prepare himself for his sophomore season – it appears to have paid off. Give the guy credit.
The hitting aside, quality starting pitching is the best cure to losing streaks. And, guys like Harden are who you want on the mound after dropping four straight.