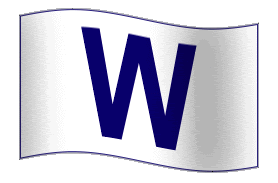 Theriot is driving the ball with purpose. And, the home runs should remind him that he can actually pull the ball too. Hitting to all fields makes any hitter far more dangerous – I love it!
And better, maybe the Cubs' big-boppers will take note of Theriot's simple approach – see the ball and hit it hard. When you hit with purpose and to all fields, good things happen!
D-Lee plants one onto Waveland. That has to happen more often and, especially if Lou keeps him in the No.4. Theriot isn't paid to hit the long ball – Lee is.