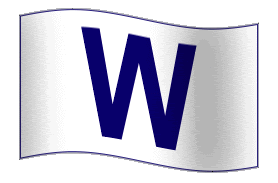 A picture perfect night for the Cubs. Scored early, scored late and gave the lead to Marmol and Gregg.
This is the kind of win we didn't see much of in April. But, the Cubs were banged up. Now they're getting healthy. And, that should mean more wins like Wednesday night.
Terrific plate patience against Hampton, who threw a ton of pitches in the first two innings.
Not to mention, the Cubs drew four walks pushing their total to (14) in the last three games!!! And, they're now (11-3) when drawing four or more walks.