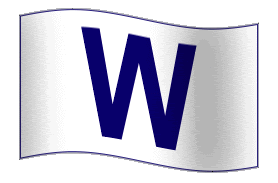 Cubs pound out 14 hits against a team they should dominate. And beating lesser teams, like Houston, is a huge part of winning the division title.
Top four hitters in the Cubs' lineup — Soriano, Theriot, Fukudome and Ramirez — combined for eight hits, seven run and three walks. That's big-time!
Micah Hoffpauir goes 2-for-4. He's batting .313 for the season. And, Lou says he's thinking twice when leaving the big lefty out of the lineup.
If Micah could improve defensively at first, it seems Lou would take a longer look at playing him over Lee.
But, Micah improving to Lee's Gold Glove standard in the field is still an unknown. Until then, Lee's starting job is safe.
DEFENSE MATTERS!!!