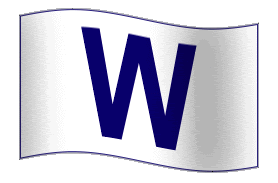 The Cubs should move Sean Marshall to the bullpen. Not because he's pitching poorly, but because it's a role better suited for him.
The guy throws too many pitches. He rarely last past five innings. I want more frames from a starter.
Sunday he tosses 97 pitches in five innings. The results were good, but you want as few innings as possible from Chicago's unsettled pen.
Besides, in 55 career starts Marshall has lasted through seven innings just nine times, and eight frames once.
Keeping Marshall in the rotation only for his left-handedness is silly.
If it's that important to have a southpaw starter why not trade for one???
And, put Marshall where he belongs — long relief and lefty vs. lefty situations.