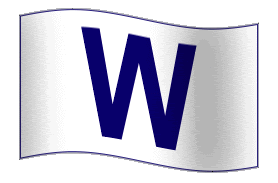 The Cubs made the most of their seven hits Wednesday. Four of six runs scored with two outs.
Soto drove in THREE two-out RBI! He's nearing the .200 mark, and has reached base safely during his last 10 starts. Maybe his first jack of the season loosens him up even more at the plate?
Without question, Lilly has been the best starter on the staff. He was strong through all 6.1 innings. Even better, the lefty didn't walk a single batter!!!
And, without the defensive miscues by Lee and Fukudome, Lilly probably last another inning.
Adrian Gonzalez is terribly underrated around baseball. Put this guy on a winner and he's a house hold name.
Plus, it's remarkable the way this guy hits with power to the opposite field. He makes it look easy– a calling card for the truly gifted athlete.