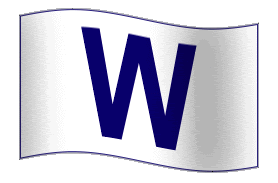 Milton Bradley says he's not treated fairly by MLB. And, Milton is right. But, that's to be expected with his history of suspensions.
Doesn't matter if Bradley's contact with the umpire was incidental–you can't touch the guys in blue! When there's contact there are also grounds for a possible suspension.
I didn't have a problem with MLB's initial two-game ban for Bradley. And I don't have a problem with the reduction to a one-game ban either.
My only issue is that it took MLB a full month to resolve the problem. That's too long.
Give Milton credit for addressing the media after the game. Answering the questions keeps the story from lingering any longer. He'll serve the suspension Friday and put this whole story to bed.