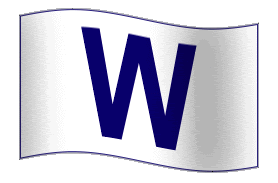 Kevin Gregg led the NL in blown saves last year. Meaning, more outings like this one are bound to happen with the right-hander.
Doesn't mean Marmol should close. Doesn't mean Gregg can't cut it in the ninth. And, Lou says he's ready to throw Gregg back out there Sunday, if need be. It's one of the beauties of baseball–there's always tomorrow!
This was vintage LaTroy Hawkins pitching at Wrigley–blowing the save opportunity. Never liked the guy as the Cubs' closer. And, I'd take Gregg over Hawkins any day.