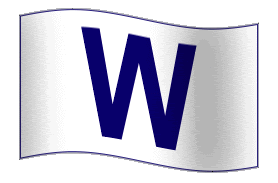 Eight times the Cubs have been sub .500 this season. A bit of surprising news for a club expected to win the Central in a landslide.
Of course, they're the many injuries to blame, but this still isn't a .500 club, let alone one that should fall sub .500 eight times–they're much better than 22-22.
Although, the fact they've bounced back eight times speaks to the immense talent on the club. And, with some restored health should come some restored confidence too.
If anything, snapping the eight-game skid Tuesday reduces the frustration level from a rapid boil to a simmer. Another win Wednesday and the streak is put to rest.