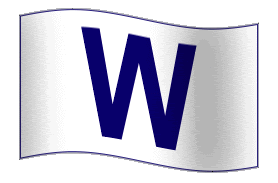 Let's be honest here, Carlos Zambrano and home plate umpire Mark Carlson are both at fault.
No question Carlson walked into Z initiating contact. He clearly wanted Zambrano tossed from the game and knew a quick brush up would set the stage for an ejection.
However, Carlos' childish fit-throwing isn't excusable either.
I'm not a Zambrano apologist. His outbursts are ridiculous, and getting tiresome.
There's no reason Z can't play with emotion and act as a professional when hundreds of players around him do it daily.
It's time for someone in the Cubs organization to grab Zambrano around the collar to get the message across–GROW UP!