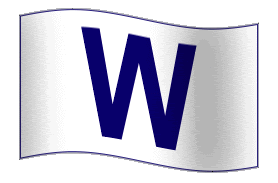 Best all around win for the Cubs this season.
Dempster was simply outstanding. His best start of the year.
It's a nice rebound game following his worst start of the season–six runs, seven hits in four innings against Pittsburgh. And, Saturday's performance looked a lot like the Dempster from a year ago.
Reed Johnson is 6-15 on the home stand, has 12 RBI in his last 13 games, and has also improved the batting average from .239 to .270.
What's more, I love watching the Chin Beard go RBI bunt single and deep in the same game!
If Soriano's knee his ailing, why not play Reed full time in left field?