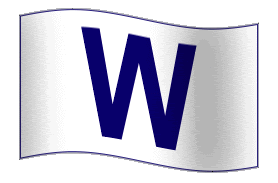 June 1 is a moment of truth during the baseball season.
Generally speaking, if a club isn't competing after two months they won't be competing after four more, either. And this has been a baseball truth for a long, long time.
By June 1 last year all the division leaders in the AL eventually made the playoffs, including Boston, which held the Wild Card lead at the time.
The NL saw only a slight variation from the June 1 standings. Two of the three division leaders made the playoffs–the exception being the Dodgers who later acquired Manny Ramirez and blew past Arizona. And, St. Louis lost its five game Wild Card lead to the Brewers after CC Sabathia arrived in Milwaukee.
So, what does this mean for the fourth place Cubs, who are four games back in the Central and three games behind the Wild Card leading Cardinals?