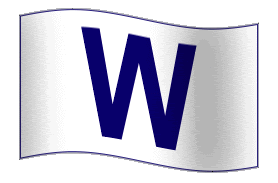 It's hard to stay mad at Big Z.
One moment he's throwing a world class tantrum and missing the team's plane. The next minute he's unhittable through six innings and bopping the game-winning home run for good measure.
Now, Zambrano is declaring his retirement at the end of his contract (2012).
C'mon Z, there's no way!
Not a chance Zambrano walks away from all the money or the chance to compete—he's too passionate about the game to retire early.
Lucky win for the Cubs Friday night. You can't go 0-10 with RISP and expect to win many games.
Let's face it, without Zambrano's 408-foot blast Chicago wastes another stellar outing from one of its starters.
The Cubs can't keep doing this for much longer.