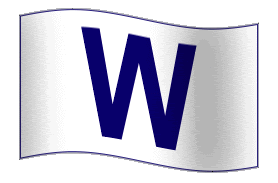 It's hard to stay mad at Big Z.
One moment he's throwing a world class tantrum and missing the team's plane. The next minute he's unhittable through six innings and bopping the game-winning home run for good measure.
Now, Zambrano is declaring his retirement at the end of his contract (2012).
C'mon Z, there's no way!
Not a chance Zambrano walks away from all the money or the chance to compete—he's too passionate about the game to retire early.
Lucky win for the Cubs Friday night. You can't go 0-10 with RISP and expect to win many games.
Let's face it, without Zambrano's 408-foot blast Chicago wastes another stellar outing from one of its starters.
The Cubs can't keep doing this for much longer.
Before we know it June turns into July and the Cubs will be sitting five-plus games back in the division.
That's a deep hole to dig out of in the second half of the season.
I don't see a single clutch hitter in the lineup right now. Aramis, where are you?
Talk about luck, how about Hoffpauir's catch in right field against Jerry Hairston! It's just another reminder that Micah has no business playing the outfield.
The Cubs need to score some early runs in the next two games. Trying to come back against the Reds' strong bullpen isn't smart baseball.
For goodness sakes, this is Great American Smallpark–scores some runs!
Cubs (28-25) are in fourth place.
W: Zambrano (4-2) L: Owings (3-7) S: Gregg (10)
Zambrano picks up his 100th career win.
His home run was is the 18th of his career.
The Cubs won consecutive road games for the first time since May 6-7 in Houston.