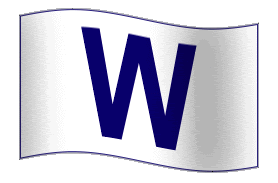 Another big outing from Mr. Lilly.
I'll keep singing the guy's praises.
The lefty is putting together an All Star type season (7-4, 3.00 ERA) and working towards a career year.
He leads the Cubs' staff with nine quality starts, and in 10 of 12 outings he's lasted six innings or more while sporting a 5-0 record when the Cubs give him four or more runs of support.
As I keep saying, what more can you ask?
Of all the positives at the plate Tuesday night, I was mostly thrilled to see Big Geo crack three hits.
Even better, Soto didn't appear to be swinging for the railroad tracks. If he keeps stroking the ball for average (.218) his power stroke will eventually resurface, as well.
You wouldn't guess it from the lack of run scoring, but the Cubs have scattered 32 doubles in the last 13 games–six coming against the Astros Tuesday night.
The Cubs, at last, managed some clutch hitting going 6-for-19 with RISP. This outburst coming on the heels of a 9-for-54 skid with RISP during the road trip.
Milton Bradley picked a good game to convince Lou he's ready for action in the starting lineup. His 0-for-6 evening with 10 men left on base is absolved by the Cubs 16 hits and seven runs.
It's obvious Milton is rusty after sitting out a week with a sore calf muscle, but if he's healthy enough to play Piniella should keep him in the lineup.
What's more, it's borderline amazing Bradley didn't leave the game due to injury after splintering his bat in the box after a strikeout and making a nice diving catch in the ninth inning!
Derek Lee played like a true cleanup hitter–2-for-3, 3 walks, 2 runs and 1 RBI. Since May 16 he's batting .376 (26-for-69).
He's also reached base safely in his last 17 games while pushing his average to .269. You definitely want more power from Lee, but his current pace is suitable until Aramis return from the DL.
This was the ideal situation for Aaron Heilman–garbage duty.
Brewers and Cardinals lose helping the Cubs reach a three-way tie for second place with St. Louis and Cincinnati.
Another win against Houston and Chicago could be within a single game of first place Milwaukee come the weekend.
Cubs (29-26) are tied for second place.
W: Lilly (7-4) L: Moehler (2-4)
Ted Lilly smacked his first career triple.
He's also has a personal six-game winning streak against Houston.
Mike Fontenot celebrated his 29 birthday going 4-for-5 with 1 RBI.
Wednesday's starter, Carlos Zambrano, is 13-7 lifetime against the Astros.
Philadelphia called up former Cubs catcher Paul Bako.