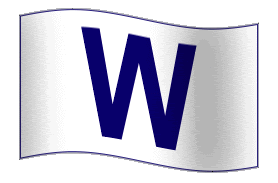 Not exactly the Big Blue Train, but close enough.
Andres Blanco's sac bunt in the ninth was huge.
If Blanco fails to move Reed Johnson from first to second, who knows if the Cubs win the game?
No idea why Matt Thornton chose to throw Soriano a fastball over a breaking ball low and away—a pitch that seems to get Sori every time.
Zambrano found the perfect balance between energy and control. If Z can duplicate his emotions from this outing he'll be an 18-game winner.