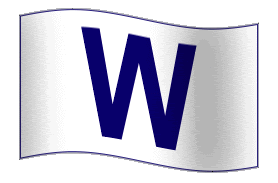 Cubs baseball hasn't been this exciting for a long time.
Maybe the confidence is back to string together a winning streak?
It should be after erasing a 7-0 deficit!
This is the Derek Lee the Cubs need batting cleanup: three hits, two home runs, and a 16-game hitting streak. Plus, the man has reached base safely in 26 straight games!
When you're down a run in the bottom of the ninth, you want the cleanup batter at the plate. Lee delivered with a game-tying blast, and that's the way it should be!