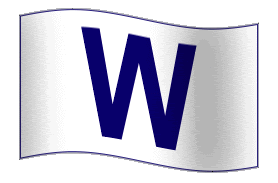 Friday should be all about the W.
What it's not about is Bradley's fit throwing, Soto's pot smoking or the Cubs' lack of clutch hitting.
For one game the Cubs managed enough runs to break a four-game losing streak, return to the .500 marker, and defeat its cross-town rivals.
And that's the best news in the last week.
With all the negative energy surrounding the Cubs, a simple 5-4 win is a huge relief. For the time being, the extra curricular activities don't matter.