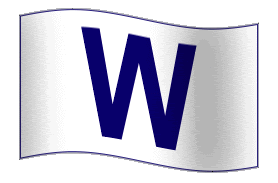 Pittsburgh is the perfect opportunity for Chicago to get healthy in the standings.
Thankfully for the Cubs, the Central Division is the tightest in baseball. Only five games separate first from worst, and the Cubs are just 3.5 games back despite a sub .500 record.
To put that in perspective, all other division in baseball are separated by at least 10.5 games top to bottom.
Rich Harden was terrific! The Pirates never reached scoring position until the fifth, and not a single hit went for extra bases.
When's the last time we saw Marmol and Gregg close out a win with back-to-back 1-2-3 innings?
Lou has to keep Jake Fox batting cleanup. The guy's batting .347 overall.
Twice last week he fell just a triple short of the cycle. During the road trip he's 11-for-28 with six RBI, four runs scored and two home runs!
I love what Andres Blanco has brought to the table: clutch hitting and solid defense.
Blanco has reached base safely 20 times in his last 15 games. He's also driven in six clutch RBI in "close and late situations" while also playing wonderful defense at second base.
In my mind, Blanco should be the everyday second baseman.
I still can't believe the Cubs gave Aaron Miles a 2-year deal for $4.9M.
Although it's unlikely, I'd have no qualms seeing Bobby Scales and Sam Fuld replace both Miles and Ryan Freel (batting .140) permanently.
The Cubs (36-37) are in fourth place.
W: Harden (5-4) L: Duke (8-6) S: Gregg (13)
Chicago avoided dropping three games below .500 for the first time this season.
During June, 21 of the Cubs' 24 games have been decided by three runs or less.
This marked the third straight game Chicago faced a left-handed starter: Mark Buehrle, John Danks, and Zack Duke.
The Cubs won seven of nine games at Pittsburgh last season.
Rich Harden is (3-1) on the road.
Sam Fuld has 20 steals for Triple-A Iowa.