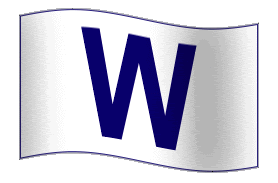 Randy Wells is deserving of an All Star selection.
Of course, there's a fat chance he'll represent the Cubs in St. Louis, but that doesn't mean he's not worthy.
Had the guy been given any run support this season he'd have the number of wins to be legitimately considered.
Nonetheless, Wells has been simply terrific through 10 starts.
In exactly half his outings he's lasted at least seven innings pitched.
He's also totaled 45 strikeouts vs. just 14 walks, and has managed to win three games in a row despite receiving a meek three or fewer runs of support in seven of 10 outings.
What stands out to me most about Wells, however, is his ability to keep the ball low in the strike zone. Of the 26 batters he faced Thursday, 12 were ground ball outs. That's huge!