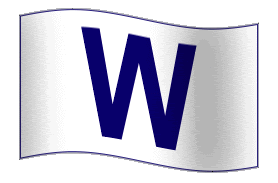 The Cubs went 24-25 since losing Aramis to the DL May 9.
What's more impressive is Chicago didn't lose any ground in the division race, either.
They were 2.5 games back on May 8 and began Monday night's game 2.5 back as well.
No question Aramis adds more punch to a lineup that's on the upswing, especially considering the protection he'll provide D-Lee batting in the three hole.
Shame on me for writing Derek Lee off earlier this season. Since May 16 Lee is batting .343 (43 total games) with 14 home runs and 38 RBI during that stretch.
Look closer at the numbers and Lee has 18 multi-hit games, 11 multi-RBI games and has also knocked in 16 runners with two outs. That's big-time!