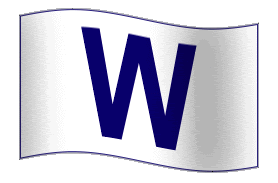 In all fairness, the Cardinals gave away Game 1 of Sunday's twin bill.
That's not to take anything away from Zambrano's wonderful outing, including his home run.
But the Cards' dropped infield popup, missed force play at home, and error by Pujols' led to the Cubs' final three runs.
Other than this fortunate string of miscues, it was another ghastly performance with RISP (1-for-12).
Is there a Cub more in need of the All Star break than Soriano?