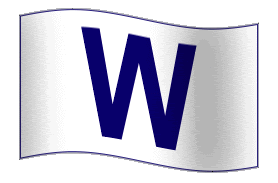 We all know what changes the Cubs need to make during the season's second half.
More runs scored, a better road record and fewer injuries.
In a way, that's expecting a lot. Then again, considering the amount of  talent on this club it's not asking a whole lot, either.
Stop hating on Kevin Gregg. The guy struggled through a tough start, but has since lowered his ERA two-and-a-half runs during the past two months.
He's also converted 16 of 19 save opportunities while only allowing two of 10 inherited runners to score.
Carlos Marmol, on the other hand, is the real bullpen issue. Something appears off kilter either mentally of physically, but it's hugely important he's straightened out soon.
The Rubberband Man has walked two or more in 13 outings and is a disappointing 3-for-7 in save opportunities.
Sean Marshall has been stellar as the situational lefty, but the pen needs another quality southpaw. I'm all for signing BJ Ryan, and I think the Cubs will do so before the end of the month.
I'd like to see Fukudome stay in the leadoff spot. Jake Fox and Sam Fuld have earned more playing time too.
If Lou stays true to his word about resting his regulars more often the backups will have their chance.
And yes, the Cubs can win the division with Reed Johnson, Micah Hoffapuir and Fox seeing significant playing time.
Derek Lee is the team's first half MVP. Ted Lilly is the runner-up.
Wouldn't it be great if Aramis was the second half MVP!
There's not a better team to open against than Washington. They're shaping up to be one of the worst teams ever.
Anything less than winning three of four is unforgivable. No excuses.