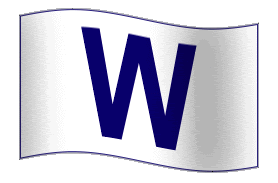 Staying above .500 is the name of the game.
Twenty times already this season Chicago has leveled its record at .500. From here on out that number can't change if the Cubs are to win the division.
I heard Tim Kurkjian on ESPN Radio say 90 games will win the NL Central. For Chicago to reach that mark they'll have to post a minimum of 46 wins in the second half.