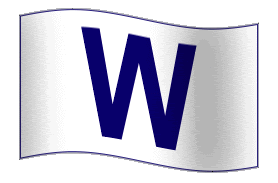 I'm glad we can all laugh at Aaron Harang's three-run tater.
The guy is probably the worst hitting pitcher in the NL, and there's little doubt Wells won't live it down for awhile!
The Cubs could use a good laugh, however, with the Cards adding Matt Holliday earlier in the afternoon.
St. Louis is looking scary good with its newest additions of Julio Lugo and Holliday. Not to mention, Troy Glaus is nearing a return to the lineup as well.
Those moves now return the pressure back on the Cubs, and this begs the question whether Chicago needs to add another bat before July 31.