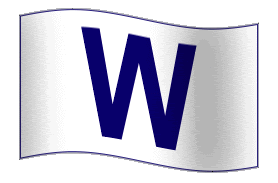 Aramis is showing just how much one player can make a difference.
In 14 games since his return from the DL he's 15-for-54 (.277) with three home runs and nine RBI, and doesn't appear to be playing at full health yet, either.
Best of all, Ramirez's hot-stick is relieving pressure off Derek Lee and Milton Bradley.
With Aramis back in the order the Cubs 3-4-5 hitters are a combined 16-for-32 (.500) with four home runs, 10 runs scored and 13 RBI in the last three games. Sweet!
And look what Soriano is doing from the sixth hole. He's strung together an eight-game hitting streak going 14-for-32 (.437) with a couple of jacks.