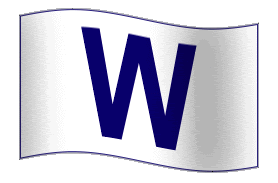 I got a real kick visiting Tampa's airport on my way back to Chicago.
The facility is littered with support for the Rays.
Heading into Gate A6 was a digital board listing congratulations to all the Rays' All Stars.
The locals wear Rays hats and t-shirts, even the airport staff wore pins and buttons to decorate their uniforms.
That's the difference ownership makes. Three years ago the then Devil Rays were invisible in baseball, let alone their home bay area.
Now under new ownership, they're defending AL Champs and the toast of the town. I think it's terrific!
Heck of a turn around for the Cubs in July.