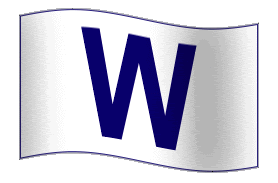 Nothing cures a losing streak like the Pirates.
The Cubs, thankfully, get Pittsburgh eight more times this season–three on the road and five more in Chicago.
Anything short of finishing 6-2 against the Buccos is unacceptable, and a weekend sweep is hugely important for keeping pace with the red-hot Cardinals, as well.
Monday begins a seven game road swing along the left coast, which usually spells trouble for the men in blue.
However, 27 of the next 31 games are against teams with sub-.500 records, the Dodgers next week being the lone exception.
The scheduling is Chicago's saving grace. Feast off the meek and the end of September still looks promising.
But the Cubs have to keep playing with the desperation they showed Friday.
Without it, the regular season finale against Pittsburgh means nothing.