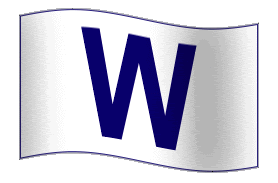 The irony is laughable.
Milton Bradley isn't feeling the love from Cubbie fans, saying he's been uncomfortable playing at Wrigley all year.
This from a man who's single handedly built a reputation of making cities, fan bases, and teammates in general, feel uncomfortable.
There's a reason Bradley has changed teams as often as we change our socks, and it has nothing to do with Bradley the baseball player–the guy's just not likeable.
Yet, I suppose Milton would prefer Cubs fans to applause his status as the biggest free-agent bust this offseason, or his seamless transition as the coveted left-handed bat Mark DeRosa never was, or even his boneheaded mistake of tossing the ball into the stands with only two outs.
If only those bleacher bums appreciated good baseball.
Paying the price of admission is not a free pass to cross the always blurry line of fair criticism, but I hope those sitting in the right field bleachers keep showering Bradley with boos.
Another month of tough love just might push Bradley to the brink of demanding a trade, which would be nothing short of a Chicago sports miracle the likes of Jay Cutler's arrival.
Problem is, besides the Denver Broncos, who would want him?
What Bradley fails to understand is that his habit of deflecting blame is demoralizing to a clubhouse. Teammates grow tired of his finger pointing and his inability to realize three of those fingers are always pointing back at him.
I've said from day one signing Milton Bradley was a mistake. The Cubs, however, choose to ignore Milton's past baggage and are now left with a disgruntled outfielder and two more pricey years on his contract.
If that doesn't make you uncomfortable, I don't know what will.