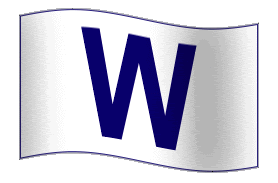 The Cubs should trade Rich Harden and Aaron Heilman.
Both were claimed off waivers: the Twins reportedly setting their sites set on Harden, the Giants eyeing Heilman.
Chicago hasn't had a break this good all month!
For all the obvious reasons, Harden isn't a guy you want to see the Cubs sink a bunch of money into this offseason.
His purpose was to help the Cubs reach the postseason last year, which he did, but that's over and done with obviously.
Doesn't mean I fault the Cubs for bringing him back this season. Hendry kept the agreement to a 1-year deal, which is sensible considering Harden's knack for arm troubles.
Still, we know signing Harden long-term is foolish, so if the Cubs can get something for him now, why not trade him?
It's remarkable the Giants believe Heilman will improve their bullpen. Then again, we're talking about the same club that signed former-Cub Bob Howry, who's 1-6 this year.
Forget about getting a player in return, just let the Giants have Heilman for the $20,000 claiming fee and move on.
With the roster expanding in September and the Cubs long out of contention, it's time to start planning a rebound year for 2010.
Shame on the Cubs if the Monday deadline passes with Harden and Heilman still on the Cubs roster.