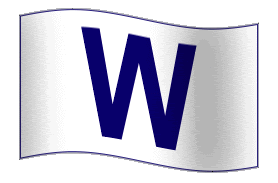 Take a guess at Aramis' batting average during the past month.
I bet you'll end up on the light side.
In his past 27 games Ramirez is hitting .365, which also includes 19 runs scored, nine doubles, six home runs, a triple, and 27 RBI.
Meanwhile, he's posted multi-hit efforts during the first four games of the homestand, extended his home hitting streak to 17-games and improved his overall average at Wrigley this season to an eye-popping .405.
Still have any doubts the Cubs would be in contention had Aramis not dislocated his shoulder?
Ramirez's injury, obviously, isn't the sole purpose why the Cubs have dropped like a rock in the postseason race, but it's a huge factor, nonetheless.
Like I've said many times before, without Aramis in the lineup the Cubs are toast.
Keep him healthy, and maybe, just maybe, the Cubs still have an outside chance at making the postseason…next year.