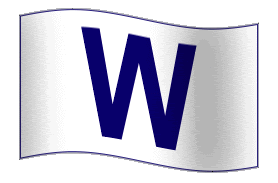 Ted Lilly is the Cubs' Ace.
Has been since signing a 4-year deal with the club in 2006.
In three seasons with Chicago he's won 43 games, twice reach the 15-win mark, and was the team's lone All Star rep this season.
Still, it seems the ace label is always applied to Zambrano or Dempster, but never Lilly.
Wednesday afternoon Teddy posted his team-leading 18th quality start of the season while topping division rival Houston for the seventh consecutive time.
He's also (7-1) in 11 home starts this season, each a quality outing.
The Cubs haven't had a lefty this productive since Ken Holtzman won 17-games in 1969 and 1970, but Cubs fans don't seem to fully recognize Lilly's success.
I've said it many times: Ted Lilly is the staff ace! There's no debating, arguing or making cases otherwise, period.
If the Cubs actually had an important game on the schedule, what pitcher would you rather see on the mound other than Teddy 'Big-Game' Ballgame?
I rest my case.