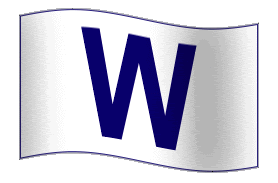 Jeff Baker smells blood.
With the Cubs' second base position wide open next year, Baker is making the most of his starting opportunities.
Since joining Chicago July 2nd, he's batting .330 with 13 RBI, 10 doubles, three home runs and a triple.
His batting average also ranks in the top five among players traded with their current team.
It's a small sample size, 45 games with the Cubs, but he's now the front runner to become the Opening Day starter next year.