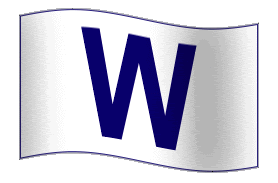 Shame on me for writing off Derrek Lee.
With D-Lee struggling at the plate in early April I favored Micah Hoffpauir as the everyday first baseman.
At the time it seemed we'd be stuck with another ho-hum season from Lee: 20 HR & 85 RBI.
Not bad numbers, of course, but numbers not suitable for a first baseman either, especially one on a championship caliber team.
It's appeared for some time that Lee's wrist injury from 2006 would limit his hitting abilities forever.
During the two seasons following the wrist injury his old power stroke turned into routine double play balls and pulling the ball became obsolete.
Lee essentially became anything but a No. three-hole hitter, the exact reason the Cubs had signed him to a 5-year deal in 2006.
Perhaps, had it not been for Lee's Gold Glove, which never diminished following the injury, I assume the Cubs would've even considered Hoffpauir as the everyday guy, too.
As it turns out, the Cubs were right and I was wrong.
D-Lee eventually bounced back, and in a big way nonetheless as the unquestionable team MVP this year.
Next season, the final year of Lee's contract, will be interesting, too.
On the heels of this season in which Lee has already smacked 31 HR and is also on pace for a career high 115 RBI, Derrek will be playing for a new contract.
The Cubs will then need to decide how much is left in the tank for a guy who's 34-years-old but playing again like a 29-year-old.
When that time comes I won't envy the Cubs position, and I certainly won't write off Derrek Lee a second time, either.