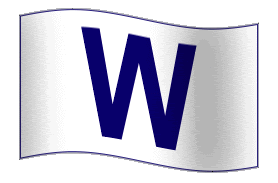 Ryan Dempster is no John Smoltz.
The two hurlers, however, do share a common bond.
They've both successfully managed at least three-straight 20-save seasons followed by consecutive 10-win campaigns.
From '02-'04 Smoltz recorded 144 saves for Atlanta before switching back to the rotation to post three-straight seasons of at least 14 victories or more.
Dempster, on the other hand, logged 85 saves over three seasons before changing back to the rotation for 17-wins last year and 10-wins (and counting) this season.
Yet, despite the Cubs' need for a closer, Dempster is a guy you keep in the rotation.
And even if Dempster was on par with Smoltz's talent it wouldn't much matter this year anyway…the Cubs can't score!