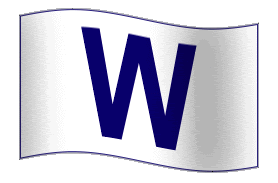 Jeff Baker is hitting .433 in his last eight games.
This month alone he's batting .347 through 21 games.
Are we talking about the Cubs' starting second baseman for 2010?
Ryan Dempster wants 200 innings this season.
Entering Thursday's start he needed 21 more innings.
He lasted seven strong against the Giants cutting the deficit to 14.
With two starts left this season simple math says that's seven innings per start.
Reality says, that's one complete game and one quality start. Very possible.
Either way, Dempster wants to earn his money, and I love that about him.
For him it doesn't matter the Cubs are out of the race or that he's already fat from a $52 million deal he signed last November.
The guy's a pro through and through, and it shows. I respect that, too.
***

Harden decides to shut it down for the rest of the year.
Can't blame him. He's a free-agent after the season. Why risk injury?

Jim Hendry seems thrilled Rich made 26 starts this season, which maybe he should be considering Harden's past arm troubles.
But that's exactly why I wouldn't sign Harden to a new deal, unless of course, it's a 1-year return.
Anything more is too much of a risk, but my gut says the Cubs are going to give it to him anyway.
Not smart. Not smart at all.