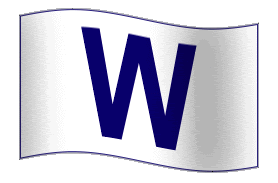 As if watching the Cardinals win the division wasn't bad enough, there stood Mark DeRosa in the middle of the celebration.
How's that for the Cubs needing a left-handed bat this past offseason?
Come to think of it, if DeRosa stays a Cub chances are he's popping champagne on the North Side.
Instead, his former team is toast and his replacement suspended for the remainder of the season.
Rest assured I won't be pulling for the Cards come October, but I will be pulling for DeRosa.
I hope he sticks it to Hendry even more with an impressive postseason.
Knowing De-Ro, he'll come through…especially with all the crazy Cubs curses aside.