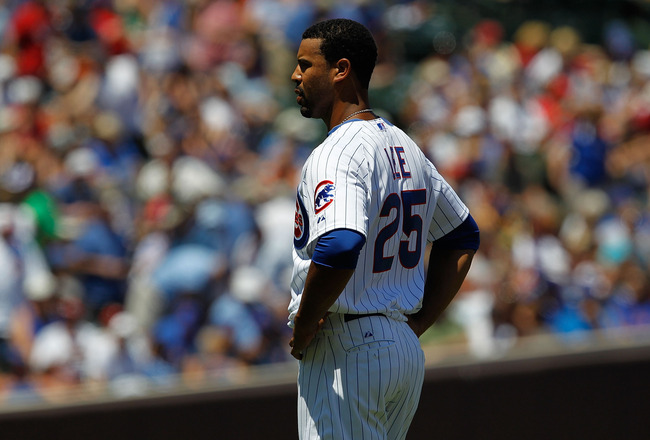 When Carlos Marmol beaned Derrek Lee on August 3 last season, fracturing his left wrist, I began wondering if it was the beginning of the end of Lee's career?
Age was already taking its toll on the then 35-year-old who was hitting .246 for Baltimore before the Pirates came calling on July 30.
However, a switch back to the National League rejuvenated Lee from the start. He homered twice in his debut against the Cubs before Marmol's errant pitch sidelined over the next month.
Karma appropriately took Lee's side when he came off the DL on September 3 to again face his former mates at Wrigley Field.
He capped a 3-for-5 day at the plate with a game-winning, two-out grand slam in the top of the ninth–fittingly coming against Marmol.
Lee piled up three more hits the following day. He was hitting .412 with Pittsburgh, including a nine-game hitting streak.
In his following 23 contests since returning from the DL, Lee was hitting at a .349 clip with 5 HR and 15 RBI. All totaled, Lee played 28 games with Pittsburgh hitting .337 with 7 HR and 18 RBI–Hardly numbers that would signal the end of a career.
Yet, midway through the offseason the former Cub remains unsigned.