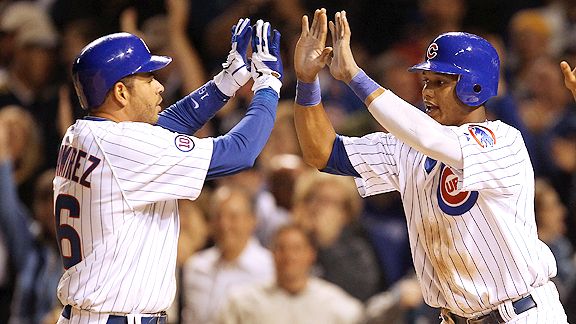 Remember the number 700. It's likely the minimum number of runs scored the Cubs need to reach to make the postseason.
In 2011 Chicago managed 654 runs scored, good for eighth place in the 16 team NL, but only fourth best in their own division.
The world champion Cardinals, meanwhile, led the NL with 762 runs scored–108 more runs than Chicago.
Playoff contenders Arizona (No.4), Milwaukee (No.5) & Philadelphia (No.7) all finished in the top 10 spots.
Although the Cubs did as well, there's a sizable gap in this department compared to the Phillies who finished one spot higher.