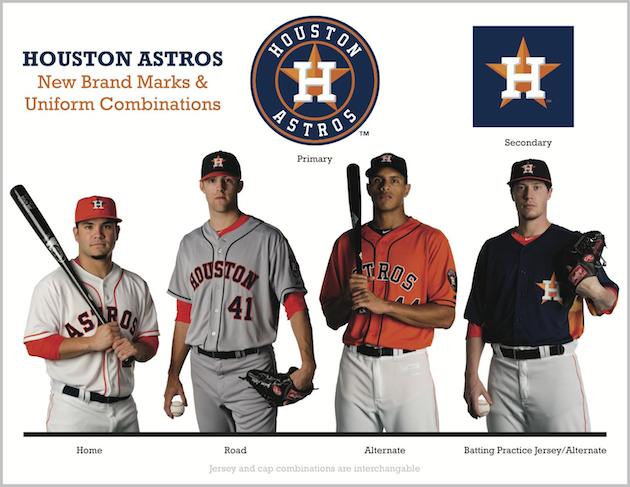 Like the Astros' new threads?
I posed the same question on Twitter and most of the responses were largely approving of the new uniforms. I like'em too, but I wish I loved them.
It's so baseball the Astros stuck with tradition in favor of trying something new, something modern, something original.
I hate to rag on the downtrodden Stros'. But I get frustrated with baseball choking on old traditions. New ballparks built to look like old ballparks, and new uniforms that are essentially old uniforms.
Wasn't the purpose of a uniform change to re-brand the Astros in preparation for its move from the National League to the American league? This looks like recycling, not re-branding.
Maybe they'll grow on me…tradition, I guess.