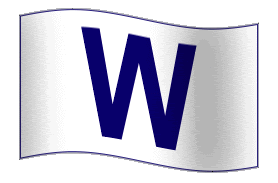 Game winning hits don't come any sweeter than Soriano's walk-off slam!
Thanks to JustGreatTickets.com I took the excitement in from the Field Box level this evening.
The offense wasn't big time, but the home runs were spectacular.
El Caballo's blast landed over the batter's eye, D-Lee's shot ended up on Waveland and Soriano's slam reached Sosa territory!
It's rather amazing you see that kind of power three times in one night at Wrigley!
Alfonso is red hot this month. He's rebounded from a .198 average in June to a .342 clip in July, including his current 10-game hitting streak.