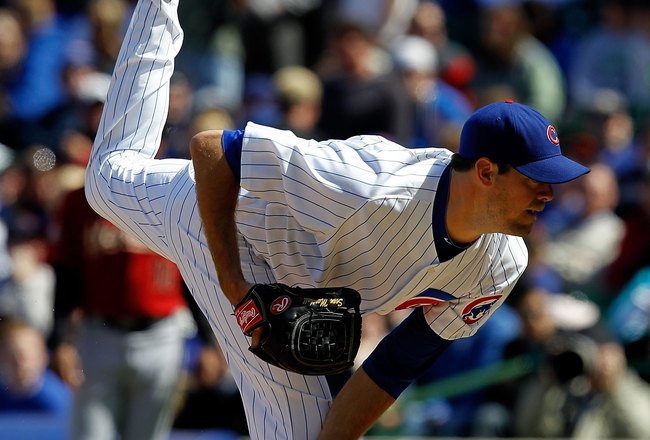 Remember all the Brian Roberts to the Cubs rumors?
How can you forget, right?
Chicago coming off its dreadful 2006 campaign was in need of a second baseman for new manager Lou Piniella. Roberts, Baltimore's slick-fielding, switch-hitting two-time All Star seemed the perfect fit.
Jim Hendry and Andy McPhail reportedly discussed a trade for Roberts, but of course a deal never came to fruition. However, the rumors lingered throughout the 2008 season with word Hendry's unwillingness to come off top prospects Felix Pie or Tyler Colvin had stymied the talks. Not to mention, a Cubs package including Sean Marshall or Sean Gallagher, plus another prospect, seemed unreasonable to McPhail's liking.
Whoa!  What?
As frustrating as the stalemate was at the time, the Cubs clearly dodged what would've likely been a disastrous trade. While Marshall developed into one of the premier left-handed relievers in all of baseball, Roberts slipped into an unfortunate spiral of nagging injuries that's limited him to just 115-games during the past three seasons.
The Cubs, meanwhile, managed back-to-back division titles in '07-'08 with Mark DeRosa and Mike Fontenot splitting second base duties. The addition of Roberts in either season couldn't have hurt the Cubs, but he probably wasn't the difference maker come October and he certainly wouldn't have been worth another one of Hendry's over-priced, back-loaded contract offerings; which was practically a given for Roberts considering the way Hendry was spending those days.
Now 35, Roberts is heading into the final season of his 4-year, $40M deal with Baltimore. Per the usual, however, he's also recovering from injuries including two offseason surgeries, one a sports hernia, the other a torn labrum in his right hip.
As the old saying goes, sometimes the best trade is no trade…and wouldn't you know, the Cubs traded Pie to Baltimore anyway in 2009 for – wait for it – Hank Williamson & Garrett Olson. Oh how quickly things can change, for
better or for worse.