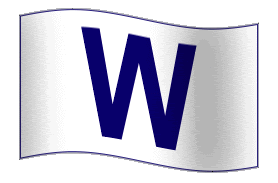 This is how Cubs baseball is suppose to look.
The lineup hit like it should…a quality outing from Randy Wells…and Kevin Gregg closes the door.
Keep hitting the repeat button and the Cubs close in next on St. Louis.
I said Saturday the Cubs could use a nice 6-3 win to complement its three consecutive walk-off wins. Sunday's 6-2 margin of victory does the trick.
Of course, walk-off wins are positive reminders that you're never out of the game, but winning in the fashion the Cubs did Sunday should remind this team what winning feels like on a consistent basis.