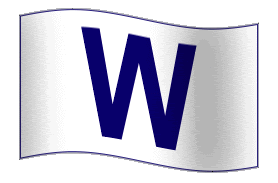 It's all about the runs, man.
Chicago is 55-15 when scoring three or more runs, the best record in all of baseball.
That's a huge complement to the starting pitching as well.
Big outing from Dempster. Wasn't spectacular, but he didn't need to be.
With the bullpen running on fumes, the Cubs just needed Demps to eat up some innings.
We saw the bad Jason Marquis Saturday. The Marquis, who fades in the second half, walks too many batters and thus, made him tradable this offseason.