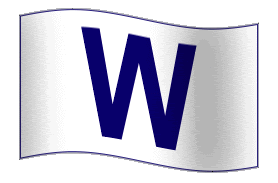 Obviously, Fukudome needed the breakout game he put together. Still don't like him in the two-hole, though.
I'd rather see him bat below Theriot and in front of Hill. That said, he's bought himself another game in the starting lineup.
Fontenot looks terrific at the plate, as many expected. Yet, I'll admit this winter I was hesitant to anoint him the starting second baseman.Wasn't sure if his numbers would keep up with his small – no pun intended – sample size at the dish. Apparently, they will.