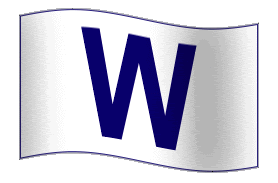 The Cardinals Magic Number is down to 2.
Meaning soon the Red Birds will be celebrating the NL Central Division title.
Meanwhile, the Cubs are already gone fishin', but at least they're not playing like it.
Milton Bradley gets canned and the club immediately goes 3-0.
How much is coincidence? Nada.