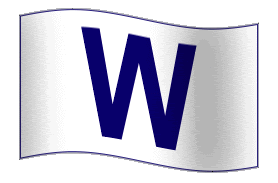 The irony is laughable.
Milton Bradley isn't feeling the love from Cubbie fans, saying he's been uncomfortable playing at Wrigley all year.
This from a man who's single handedly built a reputation of making cities, fan bases, and teammates in general, feel uncomfortable.
There's a reason Bradley has changed teams as often as we change our socks, and it has nothing to do with Bradley the baseball player–the guy's just not likeable.