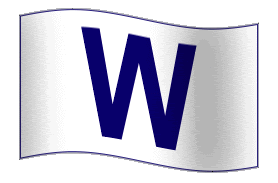 Kudos to Ted Lilly.
The guy's been the Cubs' best pitcher all season long and is deserving of his All Star nod.
According to Cot's Baseball Contracts, Lilly gets an additional $75,000 bucks for earning a spot on the Mid Summer Classic. Not a bad incentive!
I said Saturday that I wouldn't want anyone on the mound for a big game other than Lilly. Sunday showed why.
The lefty keeps pitching simple: pound the strike zone and limit walks.
Seven times this season, including Sunday, Ted has not walked a single batter. That's huge!